Have you checked the temperature today? In this hot and humid weather, the temperatures are rising every day. You might feel that it is impossible to sit still with the sweat running down your back. That is why you need to get yourself some external cooling system. There is nothing which can make you relaxed like an air-conditioner. You need to make sure that you invest in a high-quality air-conditioner. But you must understand that after using a certain machine for a prolonged period of time, your machine is bound to give away. You have to ensure that you take it for repair and maintain it at regular intervals so that it lasts longer. We, at ComfortMaster Mechanical Associates, can be the right choice for you. We are an established and experienced company which has been in this field since more than 20 years. We can provide you with air-conditioning repair, installation, and maintenance services. We are known for our high-quality service and customer-oriented approach. So, if you are from areas such as Kinston, NC, Edenton, Greenville, NC, Williamston, Rocky Mount, or Goldsboro, then you can opt for us.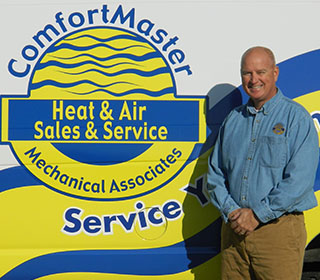 Here, we have put together a few important reasons why you should get AC repairs immediately. Take a look. 
You can increase the lifespan of your air-conditioner if you repair it earlier because it prevents the issue from taking the shape of a bigger mishap and can be fixed easily. You can enjoy the machine for a very long time. 
If you delay your air-conditioner repairs, then it might become very serious for which you will need a huge cost to get it running again. Moreover, you might also have to completely replace it. By repairing early, you can save your money of an expensive repair or a complete replacement. 
So, if you are thinking of choosing us, then contact us today.