Air Conditioner, Heat Pump, Mini Split Air Conditioning, and Air Conditioning Installation in and around Greenville, Williamston, Washington, Rocky Mount, Plymouth, Goldsboro, Edenton, and Ahoskie, NC
Our Products
Whether it's time to replace existing HVAC systems or you're equipping a new home or commercial facility, ComfortMaster provides the very best from respected name-brand manufacturers. Years of responding to service calls have provided us with professional insight concerning the durability and dependability of a wide variety of furnaces, air conditioners, heat pumps, and other comfort/air quality equipment. That allows ComfortMaster to recommend with confidence the equipment we offer.
Manufacturers We Service and Repair:
AIR CONDITIONING & HEATING PRODUCTS FROM COMFORTMASTER
AIR CONDITIONERS
Which unit is right for you? There's more than meets the eye when selecting an air conditioner. The most common differential is the Seasonal Energy Efficiency Rating. The higher the SEER number, the less you'll spend on electricity. Think of a SEER rating like the miles per gallon for your automobile.
The minimum standard SEER for air conditioners is 13. To qualify for an Energy Star rating, an air conditioner must have a SEER rating of 13 or higher.
ComfortMaster can help you determine your specific requirements and provide a FREE estimate for your new Air Conditioning unit.
---
GAS FURNACES
Still the most popular go-to for heating, gas furnaces have become extremely energy efficient. Today's high-efficiency systems can reduce your operating costs by as much as 50% over a furnace that's only 10 years old. Furnaces manufactured on or before 1990 have an Annual Fuel Utilization Efficiency rating of 65% or less, while the minimum allowable AFUE for today's furnaces is 80%. ComfortMaster offers systems with extremely high AFUE ratings, ensuring you enjoy a comfortable environment while reducing your operational costs.
---
HEAT PUMPS
Heat pumps serve a dual purpose by heating and cooling. Like more traditional air conditioners, heat pumps have SEER ratings, as well as Heating Seasonal Performance Factor ratings. The higher the rating, the more you save on energy costs.
Heat pumps are an excellent choice for replacing less efficient electric heating systems. The heat pump provides air conditioning in the summer, yet operates in reverse to produce heat in the winter. With 2-stage compressors and variable speed fan operation, you enjoy a higher level of comfort while reducing your energy costs.
---
GEOTHERMAL HEAT PUMPS
Renewable, efficient, and environmentally friendly, geothermal energy has become a popular cost-effective option. Considered the most efficient heating and cooling system on earth, Geothermal Heat Pumps provide consistent temperature year-round. In the winter, heat energy is removed from the ground and distributed throughout your home. In the summer, the cooler ground absorbs warm energy transferred from your home. It's a quieter, more efficient way to heat and cool using energy from the earth.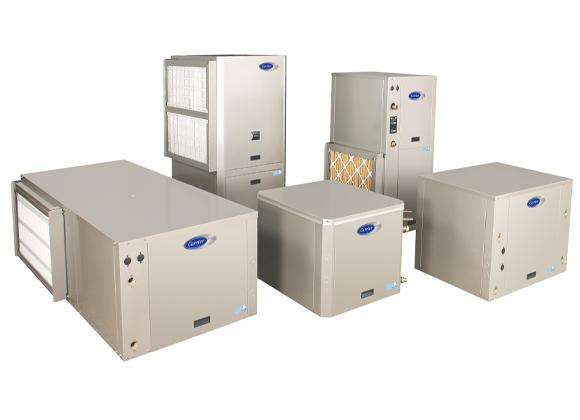 ---
FAN COILS
The fan and heating/cooling coil comprise the fan coil in your heat pump system. Different fan coils are paired with particular refrigerants for specific heat pumps and/or air conditioners. ComfortMaster installs and repairs fan coils that feature variable and multi-speeds to avoid the sudden bursts of cold air experienced with single-speed fan coils. This means your system operates much quieter than single-speed fan coils.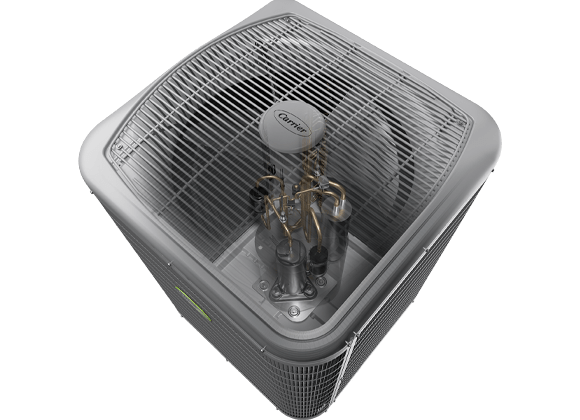 INDOOR AIR QUALITY PRODUCTS FROM COMFORTMASTER MECHANICAL ASSOCIATES
DEHUMIDIFIERS
When indoor humidity levels are too high, mold and mildew thrive. A dehumidifier removes moisture from the air, thus reducing the development of mold on furniture, curtains, bedsheets, and clothing. The use of a dehumidifier reduces dust and other allergens, such as dust mites, mold, and mildew. A dehumidifier also minimizes condensation, helps relieve respiratory problems, and improves the overall comfort of your home or office environment.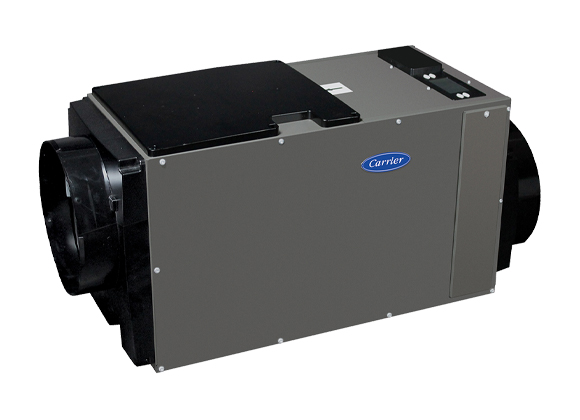 ---
AIR CLEANERS / AIR FILTERS MERV 10-15
You can't see them, but if you have allergies, you know when they're present. It's those microscopic particles that cause watery eyes, sneezing, coughing, runny noses, and respiratory difficulty. ComfortMaster installs air cleaners that remove a host of irritants such as pollen, animal dander, pollen, bacteria, and other contaminants. The efficiency of an air cleaner is measured by its Minimum Efficiency Reporting Value (MERV). The higher the MERV rating, the greater the filter's efficiency. ComfortMaster can help you choose an air cleaning solution that lets your family breathe healthier and easier.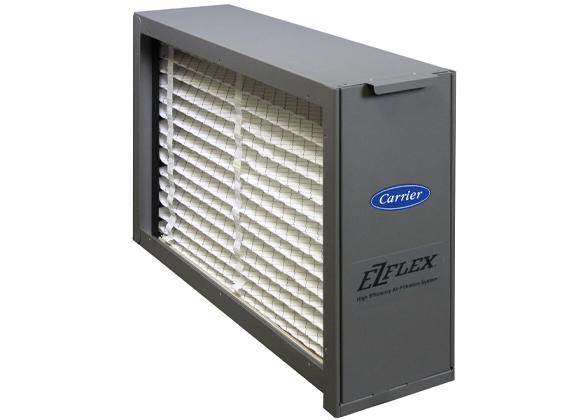 ---
HUMIDIFIERS
Low humidity can affect the health of you and your home. Prolonged exposure to dry air dries out your mucus membrane, reducing its ability to keep out cold viruses and other microbes, which means you end up having cold-like symptoms throughout the winter. Skin and scalps become dry, flaky, and itchy. Family members with asthma and other respiratory issues become plagued with symptoms during cold weather. Wood floors and furniture dry out, causing gaps in your flooring and warpage/cracking in wood furniture. ComfortMaster can provide humidifiers that maintain the ideal humidity levels so you can enjoy a healthier environment.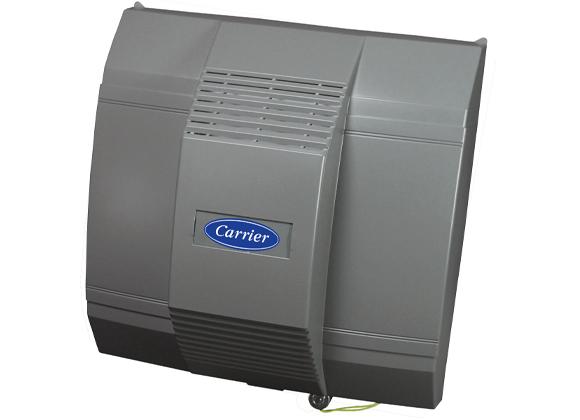 ---
VENTILATORS
It's a fact: indoor air quality is more dangerous than outdoor air! With the effective insulation and sealing of modern homes, there's a tremendous lack of fresh air. Ventilators bring in fresh air without affecting the heating or cooling generated by your HVAC system. Through advanced energy exchange technology, heating or cooling energy from stale air that circulates throughout your home is transferred to the fresh air the ventilator draws into your home. This is a fantastic way to avoid opening windows (important for allergy sufferers) while still introducing fresh air into your home.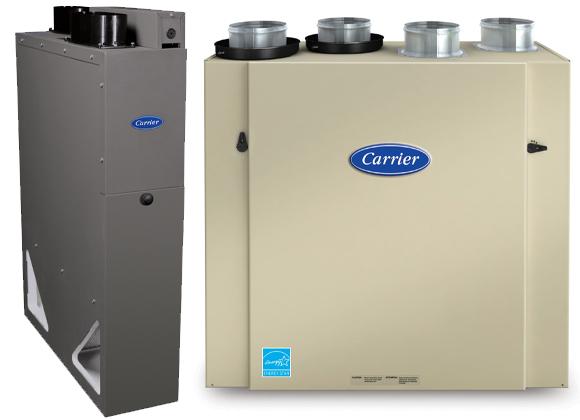 ---
UV LIGHTS
Ultraviolet light is extremely effective in killing bacteria and mold. These contaminants are prevalent on the indoor coils of your HVAC system, which means they eventually circulate throughout your home via your ductwork. ComfortMaster installs UV lamps in proximity to your indoor coil, thus eliminating any bacteria, mold, and other contaminants that threaten the health of your family.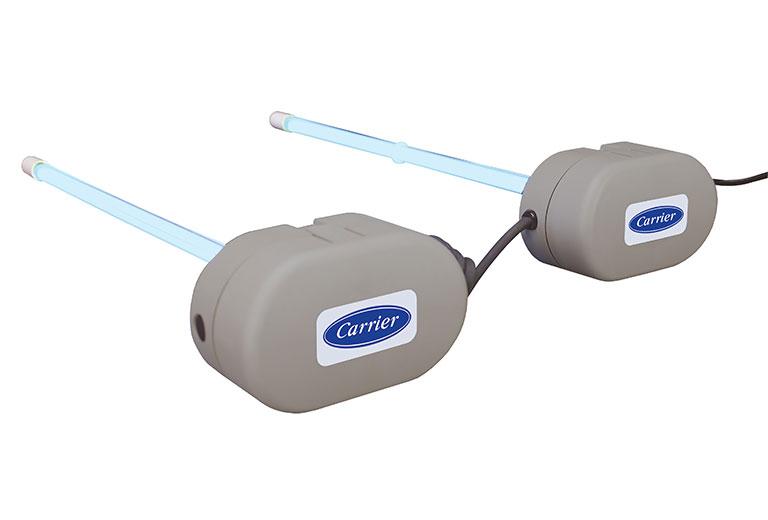 CARBON MONOXIDE DETECTORS
What you can't smell can kill you. That's why ComfortMaster installs carbon monoxide detectors. Carbon monoxide (CO) is known as the 'silent killer' because we can't tell when it's present. A carbon monoxide detector alerts you to any unusual build-up of levels of CO in your home so you and your family can take appropriate measures.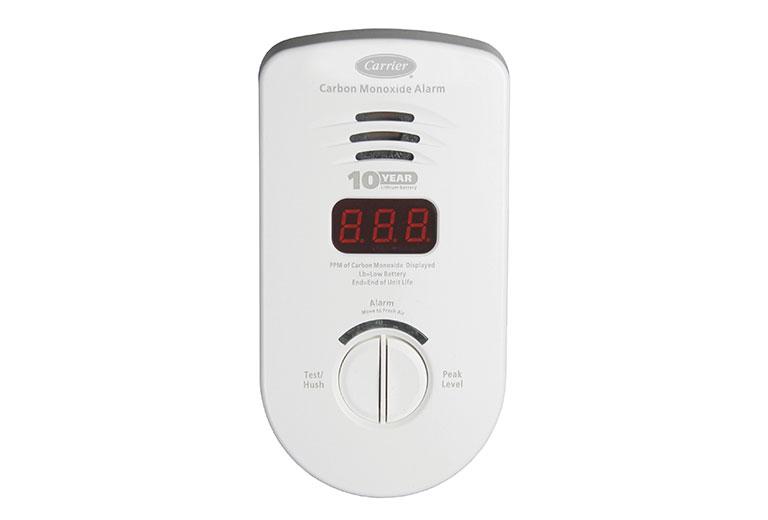 THERMOSTATS & ZONING PRODUCTS
CONTROLS & THERMOSTATS
Every HVAC system depends on the effectiveness of a thermostat to maintain the preferred temperature of an indoor environment. ComfortMaster offers a host of thermostat options, including programmable thermostats. These devices can raise and lower temperatures throughout the day and night. They can be programmed to adjust at different times or different days, depending on your individual preferences. There are even phone apps that allow you to control your entire advanced home comfort system, enabling you to manage the temperature, humidity, and equipment efficiency from wherever you are.
---
ZONING
Why should the temperature be the same in rooms that aren't occupied? Zoning lets you divide your home into separate areas so the temperature can be independently controlled. Program a higher or lower temperature for rooms where the family congregates at specific times. Ask your ComfortMaster technician about zoning for your home.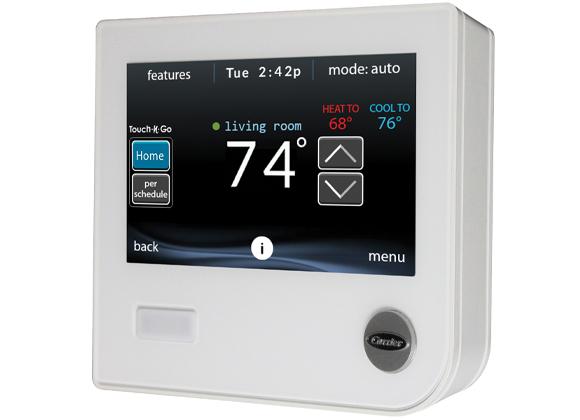 Ready to Get Started?
For Professional, Dependable HVAC Service, Contact ComfortMaster today!
252-752-1779