HVAC/Heat Pump Service & Preventative Maintenance in and around Greenville, Williamston, Washington, Rocky Mount, Plymouth, Goldsboro, Edenton, and Ahoskie, NC
Consistent Performance, All Year Long
Preventative Maintenance Services by ComfortMaster
Installing an energy-efficient HVAC system is a major investment for homeowners and businesses alike. Regularly scheduled service and maintenance by ComfortMaster is the most cost-effective way to ensure your new system continues to provide superior performance. Today's systems are designed for peak efficiency. Since energy consumption is one of the biggest costs for businesses, as well as a substantial expense for homeowners, reducing your usage can represent significant savings.
GET AN ESTIMATE
Energy Savings Service Agreements: The Affordable Solution
When you consider the benefits of regular HVAC maintenance, you begin to understand the importance of ComfortMaster's Energy Savings Service Agreement (ESA).
Benefits of signing up with a ComfortMaster ESA
Regular HVAC Maintenance can reduce the risk of expensive breakdowns by as much as 95%
Regularly scheduled preventative maintenance by a trained professional can result in up to 30% savings on energy bills (S. Department of Energy statistics)
A well-maintained system lasts longer
Keeps your manufacturer's warranty intact
Your ESA is transferable should you sell your home
ComfortMaster's ESA provides additional benefits as well, including:
10% discount on repair parts
Priority customer service
Inflation Protection
No overtime charges
Emergency Service included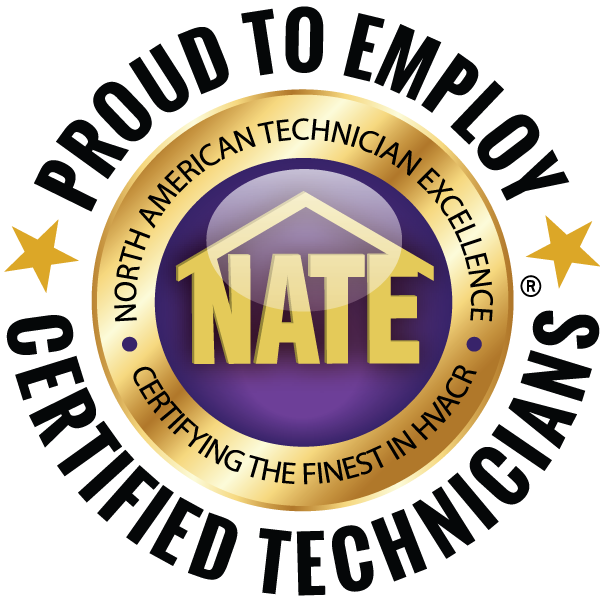 Professional Service by Professional Technicians
ComfortMaster is proud to be NATE-Certified
Professional certification ensures that the individual from whom you're receiving services has proven expertise in their chosen field. A NATE-Certified Technician undergoes extensive training which is measured through specialized certification tests. Contractors, home builders, and other industry professionals insist on NATE-Certified Technicians for quality HVAC installations because of their proven skill level. The same principle applies to maintenance.
DOWNLOAD COMFORTMASTER ESA
With our ESA, our NATE-Certified techs conduct a multitude of Precision Tune-Up procedures that include:
Cleaning and inspecting burner assemblies
Inspecting ignition and combustion assemblies
Inspecting heat exchanger or elements
Testing of safety controls
Monitoring refrigerant pressure
Testing starting capabilities
Cleaning and/or replacing air filters (standard 1")
Inspecting and adjusting blower components/cleaning as needed
Measuring for correct airflow
Tightening electrical connections
Measuring motor voltage/amperage
Lubricating motors with oil tubes
Checking thermostat calibration
Cleaning evaporator coils when accessible (indoor)
Cleaning condenser coils (outdoor)
Clean condensate drains
Measuring temperature differences
Applying a protective coating to the outside of the unit
Cleaning leaves and other debris from the outside unit A/C SEASON
SIGN UP NOW for our Energy Savings Service Agreement Plan
Ready to Get Started?
For Professional, Dependable HVAC Service, Contact ComfortMaster today!
252-752-1779