Waiting for the unpredictable weather and strange climate that we have nowadays, we get extreme temperatures throughout the year. That is why there is an emphasis on the purchase of HVAC machines at home. But simply purchasing these advanced heating and cooling devices will not help. You will also have to make sure that these are properly maintained if you want them to last for a long time. That is why you must hire an HVAC cleaning service. We, at ComfortMaster Mechanical Associates, can be the right choice for you.  With more than 15 years in this business and a wide range of services, we are one of the most popular choices for HVAC services. Starting from installation to even repair and maintenance, we can help you with everything. So, if you are based in areas like Greenville, NC, Williamston, Rocky Mount, Washington, NC, Wilson, NC, or Goldsboro, then you can rely on us.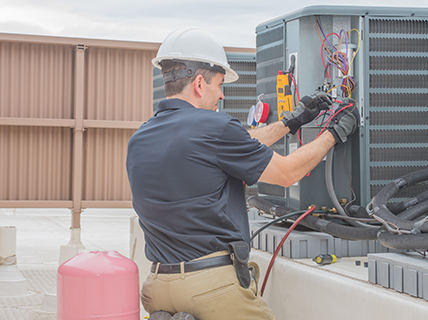 Here, we have put together a few advantages of HVAC cleaning that you must know.  Take a look.
You can rest assured about an improved health quality when you clean your HVAC machines. If you clean your heating and cooling devices, there will not be any accumulation of dust and debris inside them and therefore the air coming out of them will also be cleaner and purer. There will be fewer chances of contracting a disease through the polluted air and thereby, you will get an improved health quality.
Cleaning your HV AC machines will also be good for the overall functionality of these machines. These machines will run more efficiently as they are regularly cleaned. If the machines run more efficiently, then your costs for repair and replacement will also go down.
So, if you are thinking of hiring us for your HV AC cleaning, contact us today.