Are you looking for ways to escape the extreme heat or the biting cold? Well, the climate is truly changing with global warming. That is why it has become all the more essential to look for ways out of this situation. One of the easiest solutions that is quite common these days is investing in HVAC systems. You will get the external cooling or heating depending on the weather because of these highly efficient and smart technological systems. But you have to also think about how to use these systems without disturbance. As machines, these might wear out or need to be maintained too. We, at ComfortMaster Mechanical Associates, can offer you all kinds of services with respect to your HVAC systems. Right from installations to repairs, we can take care of everything that you need with respect to your HVAC systems. We are a locally owned and operated company which has a solid reputation in areas like Edenton, Goldsboro, Greenville NC, Kinston NC, Rocky Mount, and Washington NC.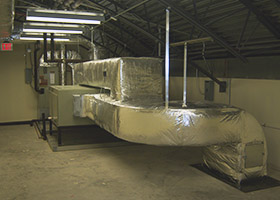 Here, we have put together a few major questions that you must ask an HVAC service before hiring them. Take a look.
What kinds of services can you offer?
When it comes to your HVAC systems, it is always better to get all the services under one roof. So, you should ask a company offering you all kinds of installation, repair, and maintenance services. Ask the company you are considering if these services are being covered or not.
Emergencies and accidents happen at any time. Therefore, it is true that you need to ask a company if they can offer you their help and services 24 hours for 7 days a week.
How much do you charge for the services?
If you get to know beforehand about the charges, then you can understand if it is an affordable service or not. So, ask the company about the charges and take quotes in advance.
So, after asking such questions, if you are interested in hiring us, contact us today.