Do you have an air conditioner at home? Everybody these days invests in some sort of external heating or cooling device. Otherwise, it can become impossible to survive the extreme temperatures we face these days. But at the same time, you must understand that these are after all machines and will give away after some time due to regular wear and tear. In such a scenario you have to look for a professional air conditioning repair service to get your HVAC systems back to their original condition. We, at ComfortMaster Mechanical Associates, can be the right choice for you. We are one of the most established and reliable companies which have been in this business for over 20 years now.  We can provide you with all kinds of HVAC services, starting from installation to even repair and maintenance. We are known for our state-of-the-art technology which allows us to provide you with such services with utmost ease along with our highly dedicated and efficient services towards all our clients. So, if you belong to areas such as Washington, NC, Goldsboro, Greenville, NC, Edenton, Wilson, NC, or Rocky Mount, then you can opt for us.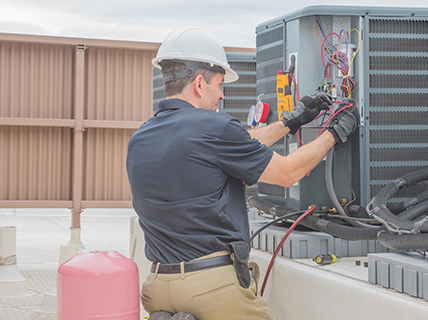 Here, we have put together a few questions to ask your air conditioning repair service before hiring take a look.
One of the most important things that you need to ask the company is if they are available 24/7 or not. When it comes to a repair service, they should be able to help you whenever you need them. And since the AC will not break down according to your schedule, you might need these services at any time.
Do you offer free quotes?
Another important concern that you might have is if this service is going to be affordable for you or not. You need estimated rates to understand if the company is suitable for your budget or not. If needed, you can always compare these quotes with others and then make a wise choice.
So, after getting these answers, if you are thinking of choosing us, contact us today.