In most houses, the air conditioner works for almost 7 months out of the 12 months. With regular use, many systems tend to break down. However, with regular air conditioning services, you can keep your HVAC system running optimally. At Comfort Master Mechanical Associates, we believe in providing a level of expertise and commitment to excellence towards any kind of services we offer to our customers. We take great pride in serving the customers of Greenville, NC, Edenton, Goldsboro, Rocky Mount, Washington, NC, Wilson, NC.
Below we have mentioned 2 basic air conditioning services offered by Comfort Master Mechanical Associates. Take a look.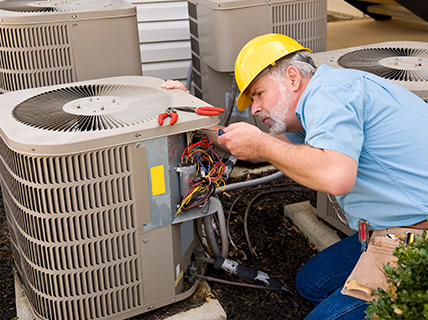 Air conditioning installation
With us, our customers get smart and efficient system installations. Our technicians are thoroughly up to date with the latest technology which provides newer and more efficient air conditioning systems to suit a variety of commercial as well as residential needs.
Our technicians take time to listen to your concerns, look for the problem, look at it, and answer your questions. We believe in providing the kind of service that earns your trust. If your unit has a part missing or needs repairing, our professionals will be there at a moment's notice.
So, if you need any professional help with any kind of air conditioning services, you can get in touch with us at 252- 752- 1779.