Do you have an air-conditioner at home? The kind of heat we get during summers it has become impossible to survive without an external cooling system. That is why it is important to not just own an air-conditioner but also take care of it. If you notice any signs of damage in your air-conditioner because of regular wear and tear, you should immediately get it repaired. And you should also ensure that whenever you are buying a new air-conditioner, it is installed properly. That is why you need to hire a good air conditioning service. We, at ComfortMaster Mechanical Associates, can be the right choice for you. We are an established and reliable company with more than 20 years in this field. We can provide you with various kinds of air-conditioner services, right from installation to even repair and maintenance. We are known for our sense of professionalism, efficiency, and at most dedication towards all our clients. So, if you're located in areas like Greenville, NC, Ahoskie, Goldsboro, Kinston, NC, Edenton, or Rocky Mount, then you can rely on us.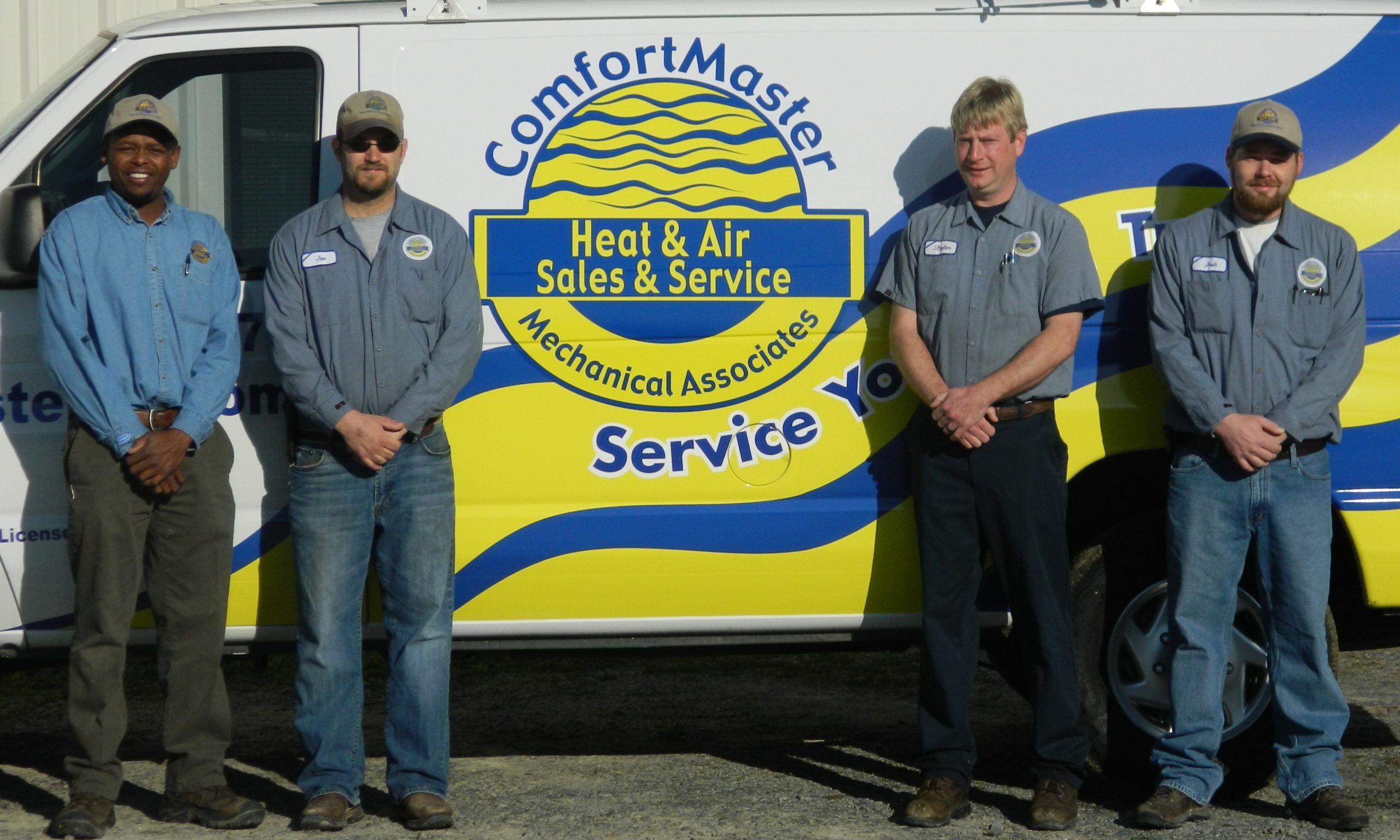 Here, we have put together a few factors to keep in mind while choosing your air conditioning service. Take a look. 
One of the first and foremost things that you need to keep in mind is that you will need well trained and knowledgeable professionals to carry out any sort of air conditioning service. That is why you must choose a company which has hired experienced, qualified, and well trained professionals for this job. 
You certainly cannot ignore the budget whenever you are making such a higher. You have to make sure that the amount charged by the company suitable for your budget. If required, you should always take quotes in advance with different companies and then compare them to choose wisely. 
So, if you are thinking of choosing us, contact us today.