Air Conditioning and AC Repair, Installation & Service,  Heat Pump, and HVAC for the areas in and around Winterville, NC
Quality Winterville, NC HVAC Installation, Service, and Repairs
If you are looking for a reliable  heating and air conditioner service company in Winterville, NC, you have arrived at the right place. We founded ComfortMaster Mechanical Associates back in 2003, and we have always placed an emphasis on quality. The Carrier HVAC products that we install and maintain are second to none, and we are factory-authorized Carrier dealers. Since we have a long-standing relationship with the company, we negotiate the best possible prices, and we pass these HVAC savings along to our customers.
Quality heating and AC products are key, but installation is also a very important part of the equation. We take a great deal of pride in our work as professionals, and our Winterville, NC HVAC installation and repair technicians are NATE (North American Technician Excellence ) certified, focused, and committed to excellence. Plus, communication is very important to us. Once we make a diagnosis, we will explain your options to you thoroughly so that you can make a totally informed HVAC decision. 
Commercial HVAC Service and Maintenance
Over the years that we have been in business, we have helped many families maintain their comfort within their own private homes. At the same time, our commercial HVAC service and maintenance team has worked with many different businesses here in the greater Winterville, NC area. People who own businesses can have very specialized heating and air conditioning needs, and we provide personalized attention. We adapt our HVAC service and maintenance expertise to suit your commercial structures.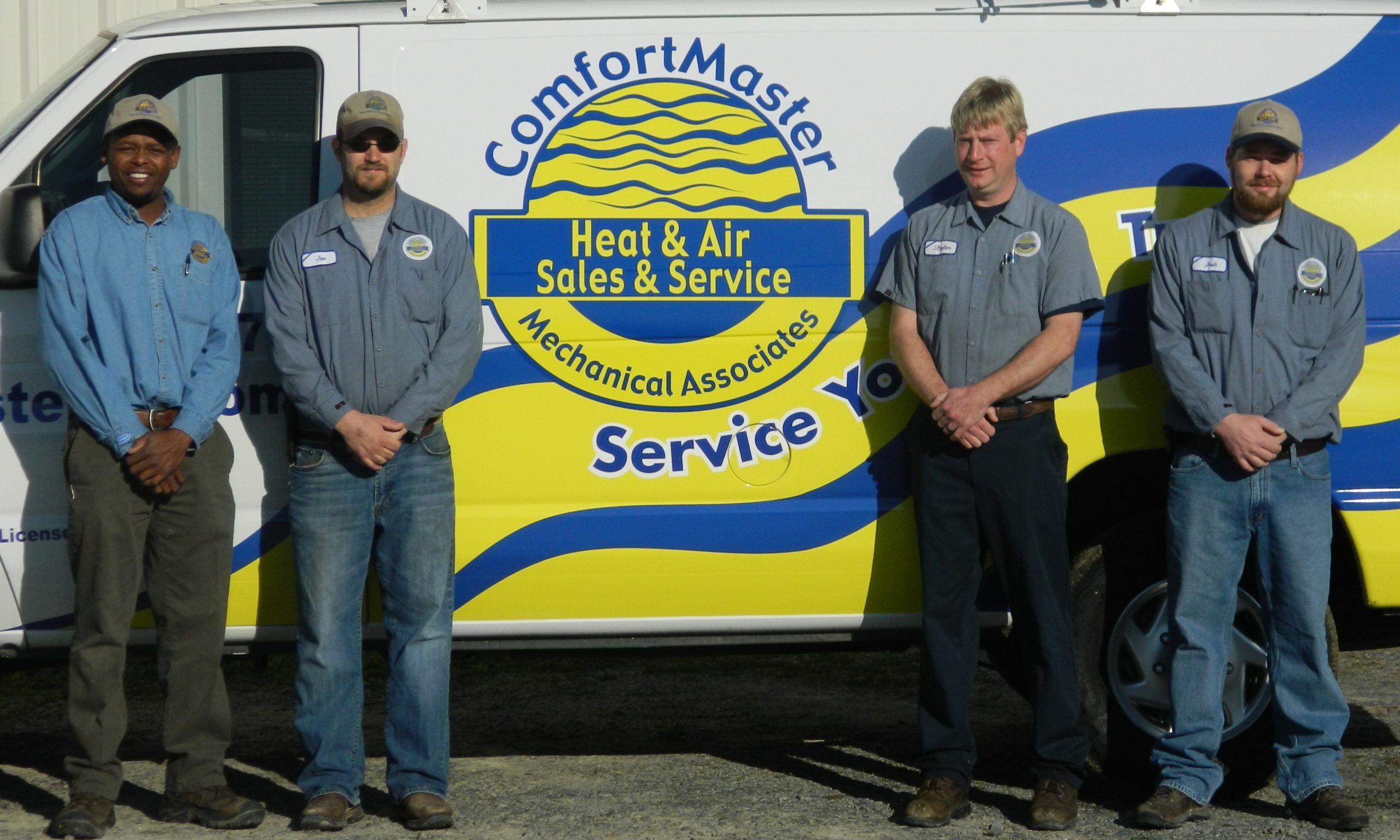 We Respond to Winterville, NC Air Conditioner and Heating Emergencies
There are some heating and air conditioner issues that cannot wait, and we understand this dynamic. Since we started out, we have endeavored to provide timely and efficient responses to emergency HVAC situations. If you are looking for a company that will give you service instead of excuses, you can count on ComfortMaster. We did not choose the name of our company lightly. Your comfort is our business, and we take our business very seriously.
Get in Touch!
We pride ourselves on our customer service, and our team is always standing by to respond to your heating and air conditioner service, installation, and repair needs. If you would like to get in touch with us, you can reach our Winterville, NC HVAC specialists at 252-752-1779. You can also shoot us a message through our contact page if you would prefer to communicate electronically.