Air Conditioning and AC Repair, Installation, & Service,  Heat Pump, and HVAC for the areas in and around Wilson, NC
We Are the Trusted Wilson, NC HVAC Resource
Welcome to the section of our website that we have created for our heating and air conditioner installation and service customers in Wilson, NC. We have been providing quality HVAC solutions for people in this area since 2003, and we feel a deep connection to Wilson.
Our business has been built on quality service across the board. When you call us on the phone or contact us over the Internet, you will be speaking with a knowledgeable professional. We don't try to sell you an air conditioner installation job if AC repairs are more appropriate, and we explain your options to you thoroughly. Ultimately, you can make fully informed HVAC decisions, and you can get the comfort that you need at a price that you can afford.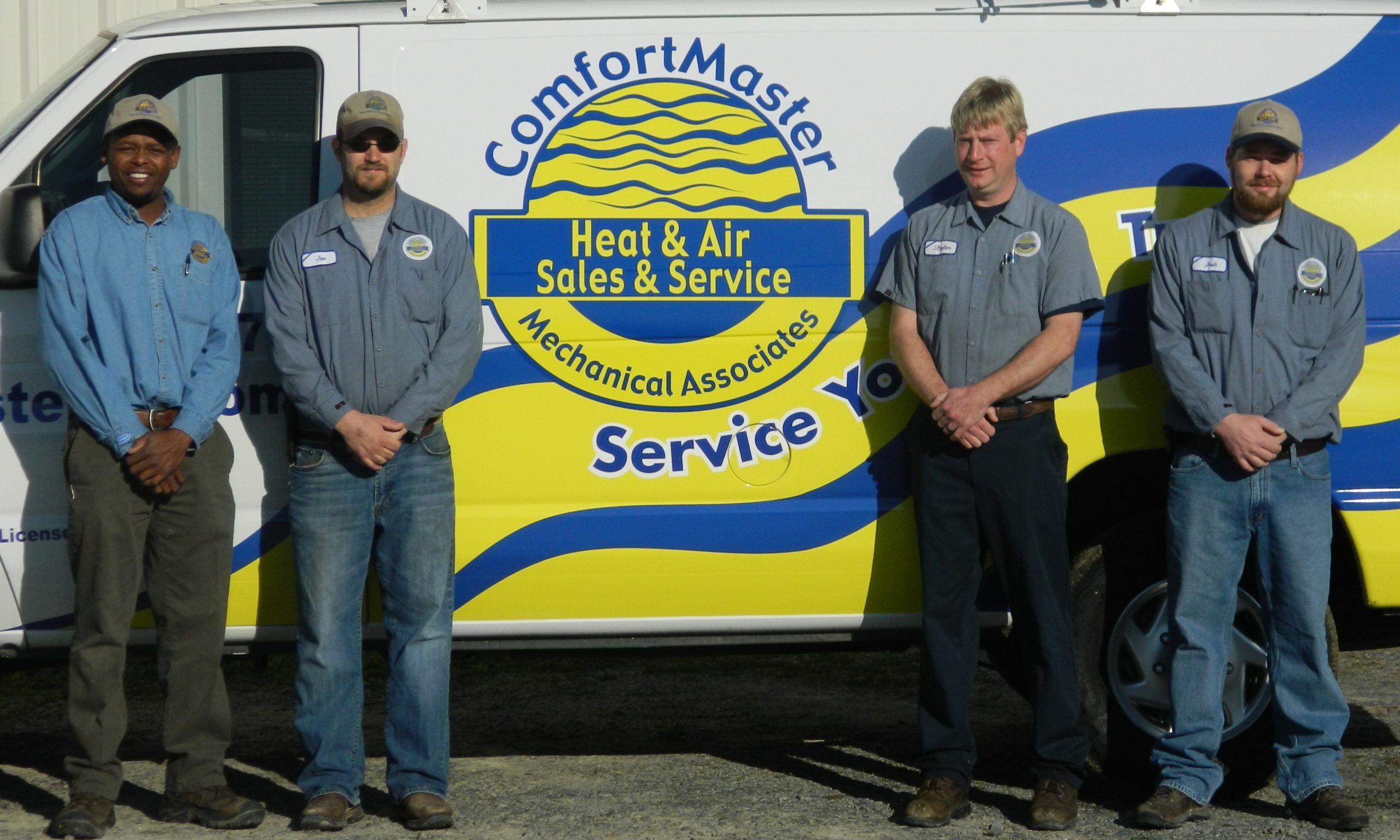 Emergency Air Conditioner Repairs & Installation in Wilson, NC
Our area of North Carolina is a great place to live, and the change of seasons can be very beautiful. At the same time, the summer heat can get intense at times, and air conditioning is essential. If your AC suddenly goes out in the middle of August, you don't have a lot of time to wait for an air conditioner repair company. You need help right away.
The founders of ComfortMaster Mechanical Associates didn't choose the name of the company at random. Your comfort is our business, and as an HVAC service and repair company, we understand our responsibilities to people here in Wilson, NC. Fast responses to air conditioning emergencies are absolutely essential. Our company is structured to be able to provide AC repairs in emergency situations quickly and efficiently.
Commercial Air Conditioning Repairs and Installation
We are there for you if you are a Wilson, NC homeowner with an air conditioning or heating problem. At the same time, we have a great deal of experience with commercial air conditioning repairs and installation. No job is too small for us, and no job is too big for our commercial HVAC experts.
We're Always There to Help!
As a Wilson, NC homeowner or business person, you should certainly identify an HVAC service, installation, and repair company that you can rely on when something comes up. We are always here to help, and we assure you that you will be more than satisfied if you decide to work with us. You can get in touch by phone at 252-752-1779, and you also have the option of using our contact form to send a message over the Internet.