Air Conditioning and AC Repair, Installation, & Service,  Heat Pump, and HVAC for the areas in and around Kinston, NC
Providing Heating and Air Conditioner Service & Repair in Kinston, NC
We have all heard the expression "Out of sight, out of mind," and this can apply to your Kinston, NC air conditioner. You may not think much about your AC unit when everything is running smoothly and your home is totally comfortable in the summertime. However, your HVAC system will certainly be on your mind if it suddenly stops working on the Fourth of July. At that moment, you are going to need an air conditioning repair company that you can count on for a quick response. This is where we come in.
ComfortMaster Mechanical Associates was founded back in 2003, and we chose our company name carefully. As people with deep roots in the Kinston, NC area, we understand the heat and humidity that can envelop people around here in the summer. HVAC services are essential, and we are passionate about air conditioner repairs, installation, and service. When you work with us, you will get quality HVAC work 100 percent of the time, and we stand behind the work that we do.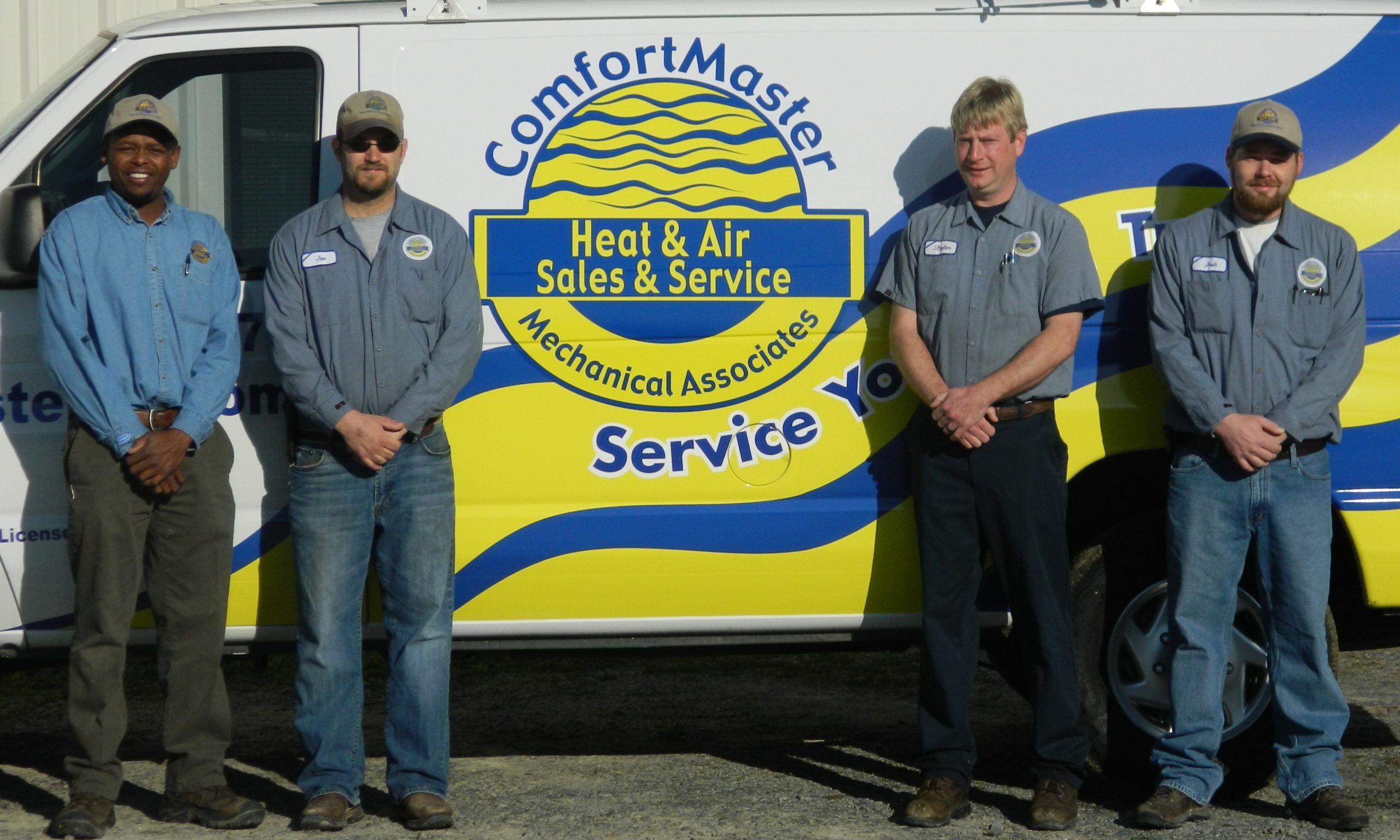 Quality Air Conditioner Installation
Quality workmanship is very important to us, but you also have to work with air conditioning solutions that are manufactured at a high level. As a Carrier factory-authorized dealer, we work with nothing but the best. When one of our NATE (North American Technician Excellence) certified technicians install a quality Carrier HCAV product into your Kinston, NC home, you can go forward with total peace of mind. 
Commercial HVAC Service
We have provided solutions for countless Kinston, NC homeowners over the years, and we continue to build on our relationships. Customers call us to maintain regular heating and air conditioning maintenance after systems have been installed, and they tend to say good things about us to friends and family members. This word of mouth is invaluable, and we do everything possible to maintain our reputation as a trusted, reliable local HVAC company.
In addition to our residential work, we also provide commercial HVAC repairs, installation, maintenance, and service. If you are an area business owner, we are here to help you every step of the way. 
Your Kinston, NC HVAC Pros Are Standing By to Help!
If you would like discuss a heating or AC installation or repair with one of our experts, you can send us a message through our contact page or give us a call at 252-752-1779.