Do you have an air conditioner at home? Or are you planning to purchase one? Given the incredibly hot summers that we experience these days, it is impossible to survive without an air conditioner. But simply choosing a good model for your AC will not help. You will also have to maintain it. That is why it is better to hire an air conditioner service beforehand. We, at ComfortMaster Mechanical Associates, can be the right solution for you. We are an established and reliable company which has been in this business for more than 15 years now. We can provide you with all kinds of air conditioner services, starting from installation to even repair and maintenance. We are known for our state-of-the-art technology which allows us to provide you with all kinds of solutions for your air conditioners. So, if you belong to areas such as Edenton, Rocky Mount, Goldsboro, Greenville, NC, Wilson, NC, and Washington, NC, then you can opt for us.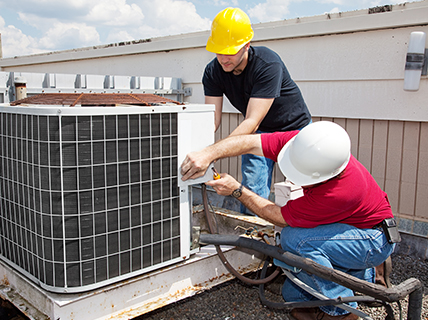 Here, we have put together a few questions to ask your air conditioner service before hiring. Take a look.
What kinds of services do you provide?
Before choosing a company for your air conditioner service, you have to make sure that all the basic requirements will be fulfilled by this company. That is why you should inquire about the different kinds of services they offer so that you can understand if this company will be of any use to you or not.
How much do you charge for these services?
You have to also consider your budget by choosing a company for your AC services. You need to make sure that the rates offered by the company are reasonable for your budget. Try to take quotes in advance and compare it with others before making the decision.
So, if you are interested in choosing us, contact us today.