Do you have an AC at home? It is quite obvious that you will require an air-conditioner at home in this scorching heat. It will be extremely uncomfortable and uneasy to live in your house without the cool breeze that you get from an air-conditioner. However, it is not just enough to invest in an air-conditioner; you have to ensure that it continues to be functional. And in order to keep it running, you have to maintain it well. We, at Comfort Master Mechanical Associates, can help. We can offer you high-quality air-conditioner service at reasonable rates. We have skilled experts who are experienced and knowledgeable so they will be able to service the systems well and make sure they are long-lasting. With our quality service and remarkable reputation, we have created a solid customer base in areas like Edenton, Goldsboro, Kinston NC, Rocky Mount, Washington NC, and Williamston. So, if you want to opt for an AC service, you can resort to us.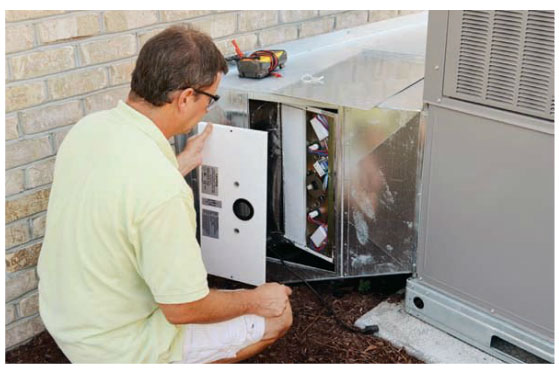 Here, we have put together a few benefits of regularly servicing your air-conditioners. Take a look. 
An air-conditioner, although has become much cheaper now, it is still an investment. You certainly do not want to spend so much for something that will wear away easily. You have to make sure that you maintain the AC to increase its lifespan. Since regular servicing will detect the minor issues before they turn into something huge, this will increase the longevity of your AC. 
If your air-conditioner works efficiently, then you will not require it to run longer. This will not just save your energy but also your energy bills. If you want to save your money on the utility bills, you must service the air-conditioners regularly.  
So, if you are thinking of hiring us to service your AC, get in touch with us now.