Do you have an AC at home? In this scorching heat, it is important to have a cooling machine, which will bring down the temperature in your house or office. But you should understand that simply having an air-conditioner will not do. You need to take care of the AC too while enjoying its service. You should ensure you continue to enjoy your air conditioner experience the way you do. In order to do that, you need to maintain your AC really well. It is better to always have a professional look after your air conditioner service requirements. We, at Comfort Master Mechanical Associates, can be the right choice for you. We have professional AC servicing available for all kinds of residential and commercial clients. We are known for the right charges, quality services, and a highly personalized service. So, if you are from areas such as Goldsboro, Greenville NC, Kinston NC, Rocky Mount, Washington NC, or Wilson NC, then you can resort to us.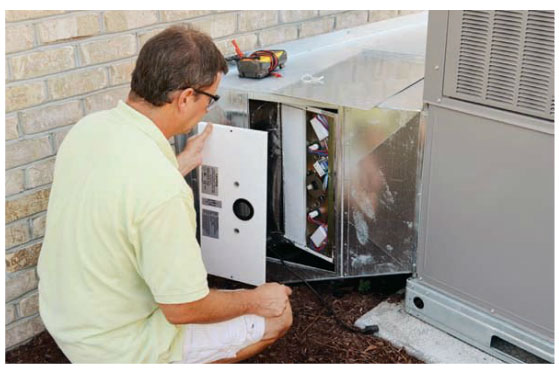 Here, we have put together a few great benefits of hiring a professional for a great air conditioner service. Take a look. 
You need to hire someone for servicing your air conditioner who will have the expertise, knowledge, and experience in fixing all issues with your AC and provide tips for further maintenance. So, you should look for a company with professionals who have such knowledge and expertise. 
Hiring professionals for your AC servicing can also save your money. You will not be making any attempts in the maintenance process of the AC and therefore there will be no errors so you will not have to take the AC for a repair or replace it completely.  
If you also want to enjoy such profits, then you can rely on us completely. Contact us today for great AC servicing.