Are you used to living in utmost comfort? Then, you must have an air-conditioner at home. But simply having an air-conditioning system at home will not help. You need to maintain it properly so that it lasts for a long time. If it is facing any minor issue, then also get it fixed as early as possible so that there is no disruption in your comfort. That is why while investing in the AC, you should also look for a credible air-conditioner service who can provide the regular maintenance of the system. We, at Comfort Master Mechanical Associates, can help. We are known for offering an efficient service to people with respect to their air-conditioning systems. Right from installation to maintenance, we can handle all kinds of AC services. We have NATE certified technicians who can further promise you with a commendable job. So, if you are from areas like Kinston NC, Plymouth NC, Rocky Mount, Washington NC, Williamston NC, or Wilson NC, you can resort to us.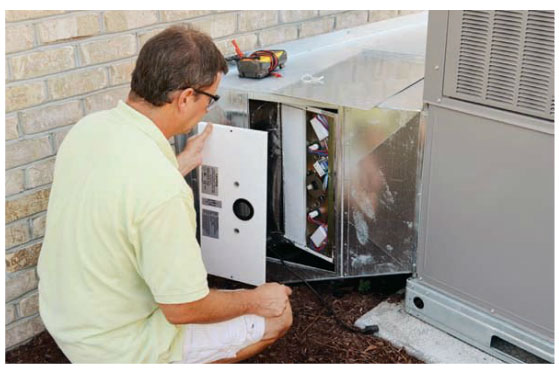 Here, we have put together a few ways in which hiring a professional company for AC servicing and maintenance can help. Take a look. 
First of all, any reputed company offers air-conditioning services will have expert, well-trained, and highly qualified technicians who will be able to solve any matter with respect to your air-conditioners. So, this kind of expertise and precision cannot be acquired if you hire an amateur.  
Next, a professional company always has considerable experience with respect to AC servicing. They have dealt with several models and their particular issues in the past. So, no matter which kind of model you have or from which brand, they will be able to detect the issue beforehand and help you solve the problem before it aggravates further.  
So, if you think we can offer you this kind of a professional expertise, then quickly call us at 252-752-1779 now.