Air Conditioner Service, HVAC, and AC Repair in Rocky Mount, NC
We know you do not want to think about your HVAC system all the time, you just want it to work as it should. So what is a way of ensuring it is always ready? How about getting top air conditioning service from a trained and experienced crew. That is what you get when you work with the air conditioning service team at ComfortMaster. We work on HVAC systems year-round for both residential and commercial, so you only have to remember one company for all your air conditioner needs.
Many people think that of their air conditioning as a tool for their comfort. But it is so much more. Your air conditioner acts to protect your humidity levels, air quality, and more. And it is quite an investment no matter if you are going to live in your home for 5 years or 20 years. Therefore we stress regular air conditioner service. Scheduled maintenance and service help to protect your investment, your comfort, and your health. Regular air conditioning maintenance maintains and extends the life of your air conditioner and helps you avoid costly air conditioning repair.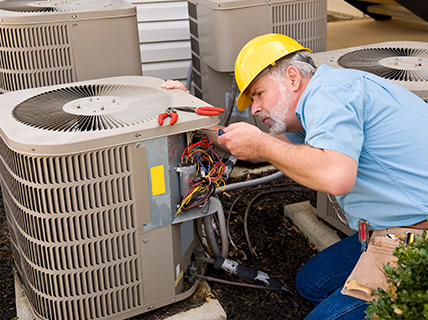 Air Conditioning Repair in Rocky Mount, NC
When looking for a company for ac repair, there are a couple of things that should be on your checklist. You can easily ask around or look on an internet search, but we highly recommend making sure the company you choose has each of the following qualifications:
1. Strong history of local business
2. Factory-trained technicians
3. Emergency ac repair service
4. NATE certified
5. Licensed and insured
Not only does ComfortMaster check off all of these requirements for your Rocky Mount air conditioning repair needs, but we also go beyond. We work with our customers the same way we have since 1985, finding them the best HVAC system for their needs by completing their air conditioning repairs as thoroughly as possible. It is with this strong desire for customer satisfaction that we have built both our company and our strong customer base from referrals and repeat customers. From a new AC to heat pump equipment sales and installation, we are ready to meet any and all of your residential and commercial air conditioning needs.
HVAC and Air Conditioner Service in Rocky Mount, North Carolina
Rocky Mount is less than an hour away from Raleigh and the "Research Triangle" created by three major research universities: North Carolina State University, Duke University, and the University of North Carolina at Chapel Hill. While originally rooted in rail transportation, textiles, and agriculture, now Rocky Mount has diversified into biomedical pharmaceuticals, manufacturing, and logistics.