With the summers around the corner, you must make sure your air conditioner gives you the best possible service. So, it is best advised you get an air conditioner repair team to get your ac serviced and prevent any potential breakdown. Comfort Master Mechanical Associates make sure you get the service you need when you need it. Robin Bowen and Lewis Farless, the 2 Co-founders believe in building relationships by earning your trust. They have all the licenses, from H1, H2, to H3, needed for an HVAC. Being a locally owned and operated company, we know the requirements of the people of Edenton, Goldsboro, Greenville NC, Kinston NC, Washington NC, and Winterville NC. Whether it's sales, installations, or repairs our team gets the job done on time and within budget. We have a financial partnership with a few lenders which helps us to provide financing options to our qualified buyers.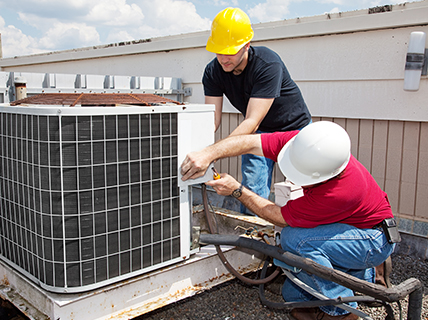 Below we have mentioned 3 vital signs when you should get your air conditioner repaired. Take a look.
When you feel warm air coming out of your system, it can be because of a refrigerant leak or a broken compressor. Both of which can be repaired. At Comfort Master, we recommend calling for professional help rather than attempting DIY fixes.
It is your air conditioner's job to pull humidity from inside your home and moderate the levels automatically. If your HVAC can't keep the moisture levels within a comfortable range it's an indication your system isn't working properly. We will diagnose the issue quickly to see whether you need just a simple recalibration or a dehumidifier.
The refrigerant your conditioner uses to cool your room shouldn't accumulate or leak into your home. If you see moisture or leaks around your system then you might have a problem. You need to address the issue quickly or this may lead to serious structural damage.
So, if you want to schedule a repair visit, you can get in touch with our contractors.