An air conditioning repair, like any other device, is subject to normal wear and tear and requires routine maintenance to perform properly. A technician cleans all filters completely during AC service to ensure that pollutants are removed and clean air is distributed throughout the room. ComfortMaster Mechanical Associates can handle everything from routine maintenance and repairs to complete system installations. We have won the faith and confidence of residential and commercial customers throughout North Carolina as a locally owned and operated business because of the following reasons: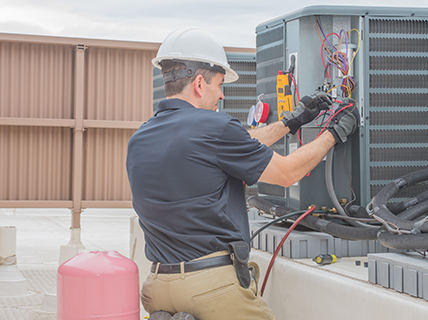 High-quality Repair 
We are known for our cheap pricing, rapid response, and dependable service among business owners and families in North Carolina. 
Personal commitment with a professional touch 
ComfortMaster Mechanical Associates has built a solid reputation on its level of experience and commitment to quality. We recognize that, at the end of the day, the customer's opinion is the only one that matters. Our success is dependent on your pleasure, and our experienced staff goes above and beyond to gain your trust with every service we give, whether it's routine maintenance at home or a complete system replacement at your business. Our professionals listen to your problems, respond to your queries, and give the kind of service that earns your trust. We're also ready for emergency service if you need it.  
Experienced, Trained, and Certified 
ComfortMaster Mechanical Associates' NATE-certified technicians meet and surpass the most demanding requirements to become NATE Certified, but their dedication to quality doesn't end there. Throughout the year, they aim to stay on top of the latest methods, technologies, and equipment in the business, ensuring that you always get the most up-to-date service. Our specialists can provide warranty service and maintenance for a wide range of vehicle makes and models.  
ComfortMaster Mechanical Associates provides services around Washington, NC, Goldsboro, Greenville, NC, Edenton, Wilson, NC, and Rocky Mount.