If you run a business, you must know that a comfortable and peaceful atmosphere is essential for the smooth running of any commercial business. Until and unless your employees are comfortable and are at ease, they cannot completely focus on the work. One of the key components which ensure maximum comfort at the office spaces, especially in this scorching and sultry weather is an air-conditioner. You must install sufficient air-conditioning systems in your commercial premises right from the beginning. However, simply owning the ac will not help. You must provide for its maintenance too. We, at Comfort Master Mechanical Associates, can help. We are an experienced and reputed company providing a wide range of commercial and residential services with respect to HVAC systems. So, right from your air-conditioner installation, repair, to servicing, we can do it all. So, if you are based in areas like Edenton, Goldsboro, Kinston NC, Rocky Mount, Washington NC, or Wilson NC, then you can resort to us without any hesitation.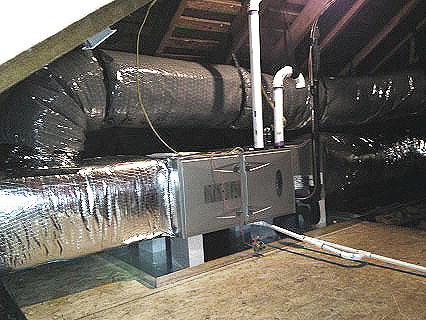 Here, we have put together a few reasons why you should maintain your commercial air-conditioning systems. Take a look.
For a business owner, nothing should be more important than saving their business capital. Installing air-conditioning units in the office is a substantial investment. So, you must maintain your air-conditioners in order to make sure that it lasts long and runs efficiently for long. Furthermore, if it breaks down frequently, then you have to spend on its repair. So, it is better to service the machine from to time and detects its issues before they turn to something major.
If you provide a favorable working environment to your employees, then it will not only attract new employees but enable the existing ones to work peacefully and more productively. So, make sure the ac works efficiently all year round with all the minor issues fixed in advance by the proper ac maintenance professionals.
So, without any further delay, if you that we can be the right choice for you, then call us at 252-752-1779 for all your ac repair, installation, or maintenance services.