With the summer right around the corner, you should check whether your AC is in proper working condition. You wouldn't want your system to breakdown while you are sweating and desperately in need of it. Comfort Master is here for your HVAC needs. Whatever might be your need we have it all, from basic maintenance to AC repair. Since we put your comfort and peace of mind first, our workers work very hard for you irrespective of the fact whether it's a large commercial facility or a single-family home. Being a locally-owned and operated company, we do not take our neighbors for granted and have earned the trust of our neighbors through sheer hard work. Our innovative team has come up with a report card where after answering a variety of questions you will be able to choose the type of repair you need and also get to know the cost associated with it.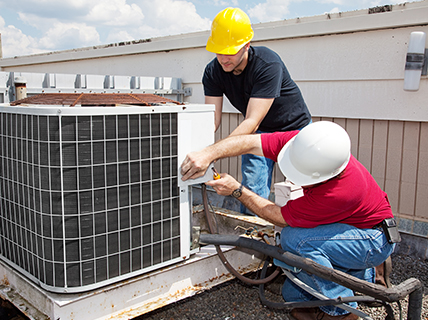 Below we have written 3 evident signs that show it's time to repair your AC. Take a look.
Starting and stopping too quickly
If you notice that your HVAC cycles have shortened than before, you should know it's not a good sign. It might be that the filters are dirty, or a certain part of the system might be malfunctioning. A technician can just take a look at it and fix it before it worsens.
Water leaking from the system
When you see that water starts dripping from your system as soon as you switch it on, it must be because of a leak in the pipes due to which the water is not being disposed of properly. You should get it repaired before this causes irreparable damage to the system.
Poor cooling in your room
Over time you must have noticed that your HVAC is not heating or cooling your room as efficiently as it used to. Get a guy to look into the matter and if need be clear the filters which might be blocking the air circulation.
So, if you need an ac repair service in the regions of Rocky Mount, Kinston NC, Goldsboro, Wilson NC, Washington NC, and Winterville NC, you can contact us.