Have you been using the same air conditioner for a long time? Then, probably you will be noticing some signs of damage in your air conditioner. You might notice no cooling impact even after switching it on for a long time or you might notice moisture accumulation near the machine or some sort of odd sound when you turn it on.  In such a scenario, you should always hire a professional for your AC repair. We, at ComfortMaster Mechanical Associates, can be the right choice for you. We are an established and reliable company which has been in this field for more than 15 years now. We bring you a wide range of HVAC services for both commercial and residential purposes, right from heater and air conditioning installation to repair and maintenance. we are known for our high–quality solutions and utmost dedication towards our clients. So, if you belong to areas such as, Goldsboro, Williamston, Kinston, NC, Greenville, NC, Wilson, NC, or Rocky Mount, then you can opt for us.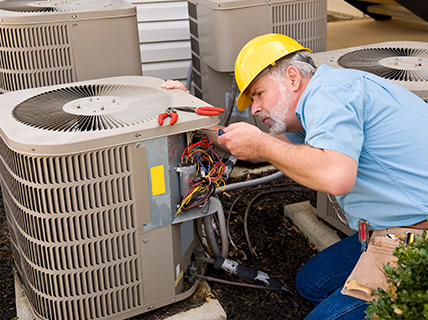 Here, we have put together a few things that you need to check about your AC repair service. Take a look. 
Expertise

 
First of all, you should make sure that the company you are hiring to repair your air –conditioner has skilled and knowledgeable staff with the right amount of expertise to carry out the repair work. They should be able to detect the problems easily and provide a quick solution to ensure better efficiency from your air–conditioner. 
2. Reputation 
In order to trust the company and its services, you will have to make sure that the company has a good reputation in the market. Only when you go through their reviews and feedbacks, you can be assured that you will also get a good quality repair service. That is why you should check the sort of standing the company has before taking a decision. 
So, if you are interested in hiring us, contact us today.