With the constant global warming and rising temperatures, air conditioners have become a must in our day-to-day lives. However, due to its constant operation, it is only natural that it will go through some kind of internal wearing out. However, it is important to detect this as weary as possible to get the AC running by the time it is summer again. If you think that your AC is not being able to give you the best service, then look for signs from the system before it breaks down completely. This early fix will save you money and frustration of a full-blown disaster. We, at Comfort Master NC can help you with this. We are NATE Certified and hence, our expertise and service always exceed expectations, especially when it comes to AC repair. We offer up to date service with warranty and maintenance on a wide variety of things in and around Edenton, Goldsboro, Kinston NC, Rocky Mount, Washington NC, Wilson NC and more.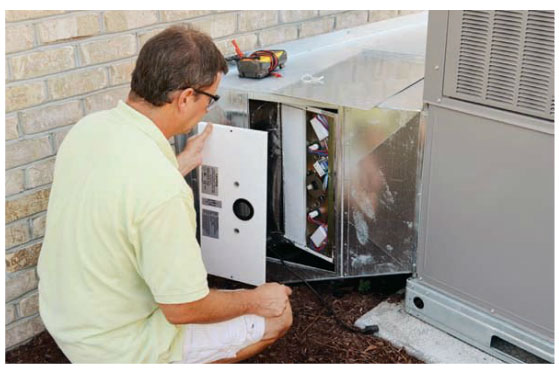 Here are 2 signs that there is an issue brewing inside the system:
AC is Blowing Hot Air:
Many a times, your AC suffers from an integral compressor breakdown. If this is the case, then you may be experiencing hot air blowing from the wings. However, the latter is also true when it comes to a refrigerant leak. It is obviously not an unfixable problem and also does not cost a lot, but you must make sure that you repair it before you start using the system again, as sitting it out won't help the problem disappear.
Moisture Around the Unit:
You must be aware that the air conditioner's job also includes pulling the humidity from the air circulating in your home to make it cooler. But, if this function becomes faulty, you may notice water pooling around the windows or humid air being exhaled by the AC, which makes you feel sticky. This means that the unit is not working properly and you must get it checked out at the soonest.
To get more expert help and opinions about your air conditioner, give us a call at 2527521779.