Do you want to purchase a new air conditioner? Before you buy a new device, you should be aware of the basic requirements of maintaining an air conditioner at home. First of all, you will need to install the machine. And after a few years of service, when it shows signs of damage due to regular wear and tear, you will also have to take it for repair. That is why while you are purchasing a new air conditioner, you should also hire AC services. We, at ComfortMaster Mechanical Associates, can be the right solution for you. We are an established and reliable company which has been in this business for more than 15 years now. We can provide you with a wide range of solutions, starting from installation to even repair and maintenance services of all HVAC systems. We are known for our state-of-the-art technology which allows us to provide you with such high-quality solutions along with our highly dedicated and committed services to all our clients. So, if you are located in areas like Goldsboro, Washington, NC, Rocky Mount, Wilson, NC, Ahoskie, or Edenton, then you can opt for us.
Here, we have put together a few things to know about your AC services before choosing to hire them. Take a look.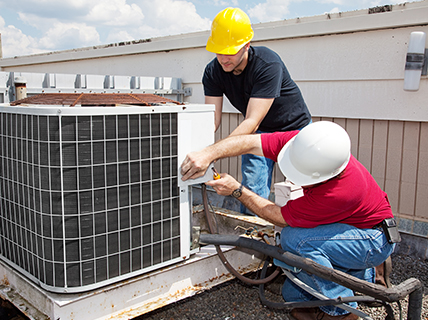 One of the first and foremost things that you need to know is how much experience they have in this field. Whether it is installing an air conditioner or repairing it, they must have handled air conditioners in the past with regard to such services so that they can provide you with added expertise and are prepared for all kinds of challenges that they might face while offering such services.
Everybody has a set budget when it comes to such services. If you know about the rates charged by the company in advance, you can decide if it is suitable for your budget or not. That is why you must take three quotes from the company and match it with your budget before making a decision.
So, if you are interested in hiring our AC services, contact us today.